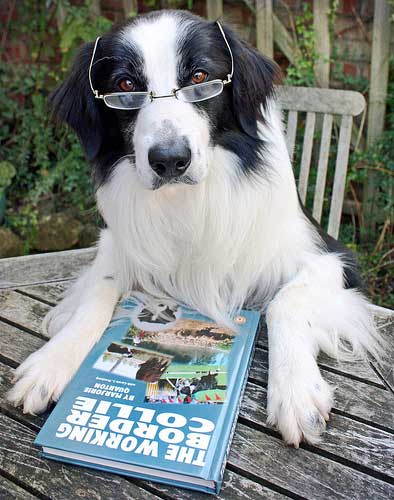 Above is Barney, who belongs to Megan Price of Yorkshire, England.
Besides being handsome, he has good taste in reading material.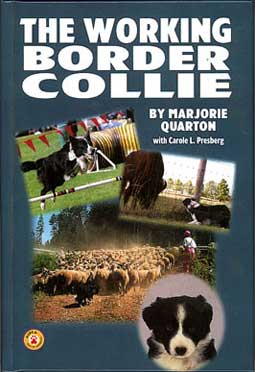 If you want to learn about working Border Collies, you'll want to read this book. Marjorie Quarton, an internationally respected author and retired sheep farmer, has spent more than three decades working with and breeding Border Collies in Ireland. Carole Presberg, also a retired sheep farmer, previously editor and publisher of the Shepherd's Dogge magazine, and editor of this website, has had working Border Collies for almost three decades. Together the two authors have covered every aspect of the breed in Great Britain and Ireland and in North America. Almost every page of this informative book is lavishly illustrated by color photographs.
You may purchase a copy of this book from



THE SHEPHERD'S DOG
Bookstore
Contact us at
shepdog@theshepherdsdog.com
---

RETURN TO THE WOOLGATHER FARM HOME PAGE
---
THE OTHER WEB PAGES WE MAINTAIN


---
These web pages are copyright ©2013 and maintained by webmeistress Carole Presberg
with technical help from webwizard David Presberg
ALL RIGHTS RESERVED
If you are interested in using ANY material on this website, you MUST first ask for permission.
You may email us at carole@woolgather.org.
---
Last modified: July 9, 2013 carole@woolgather.org