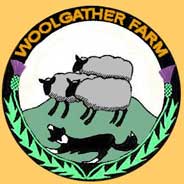 IN CANDOR, NEW YORK 1992-2001
---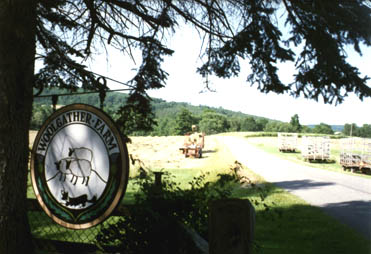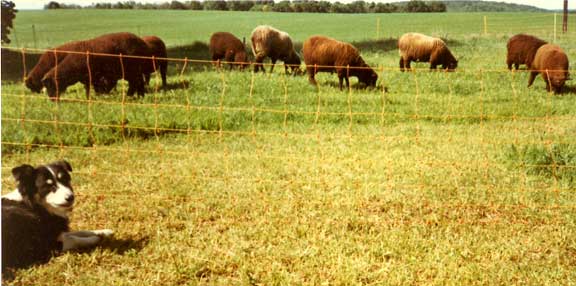 Above, Willy and his sheep.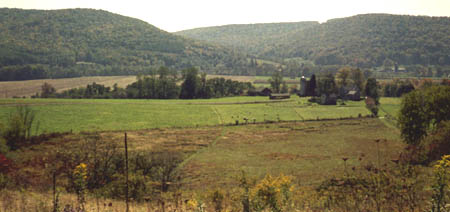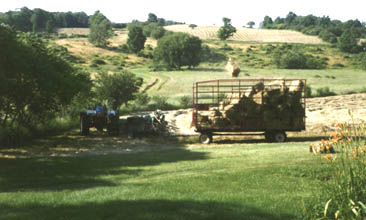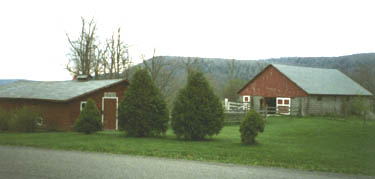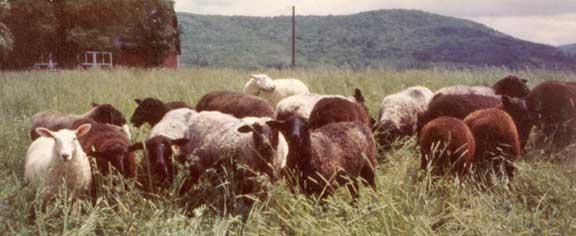 Above, our sheep the first summer in Candor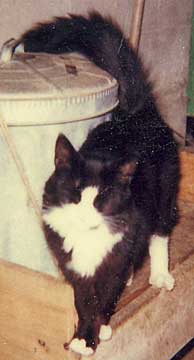 Above, Harris and Lewis,two of our cats.
They were littermates, named after the Hebridean island, Harris and Lewis.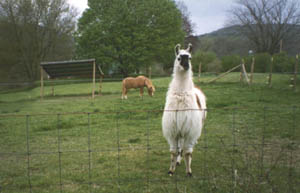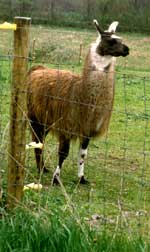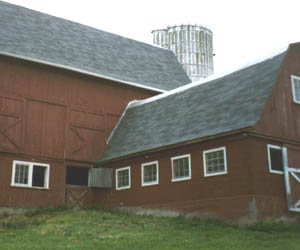 Above, our llamas: left, Ranger; right, Hennessey.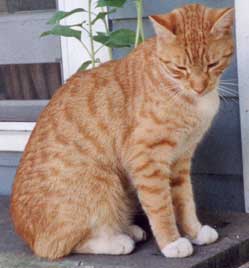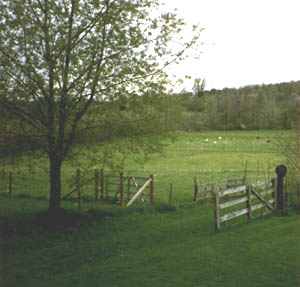 Above, our orange tabby cat, Sundance.


Above, Moss (left, background) and Bess (left, foreground)
---

RETURN TO THE WOOLGATHER FARM HOME PAGE
---
THE OTHER WEB PAGES WE MAINTAIN


---
These web pages are copyright ©2013 and maintained by webmeistress Carole Presberg
with technical help from webwizard David Presberg
ALL RIGHTS RESERVED
If you are interested in using ANY material on this website, you MUST first ask for permission.
You may email us at carole@woolgather.org.
---
Last modified: July 9, 2013 carole@woolgather.org